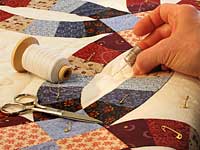 "...one of the items was your Stork Scissors with Red Ruby Swarowski Crystal. It is the most elegant scissor I have ever owned..." -- Frances S. Dells Penne
"Thank you very much, I received in mail on Thursday, May 6th. Wow, that's really fast shipment! Thanks, I will tell my friends who are fisherman, and others who need tool products. Glad I found your site!" -- Heidi Mauler
"Thanks! You guys have been great." Don Ukrainec
"The scissors arrived on Friday and they are absolutely perfect for our project. thank you for such speedy and generous service. We leave for las Vegas in the morning for a week and I just wanted to let you know they arrived. thank you very much." Judy Dymond
We would be proud to place your testimonial here. Just email it to us!